st paul's
Episcopal
Church
The LITURGY FOR GOOD FRIDAY
HOLY WEEK AND EASTER
as St. Paul's Church
Use the link below to read the latest update, which includes links for Holy Week and Easter at Home.
​
SUNDAY WORSHIP
The Sunday Worship will be uploaded to our social media platforms and website each Sunday
​
DAILY NOONDAY PRAYER
Monday through Saturday
​
​
​
St. Paul's Church proclaims the Christian message of hope and the abundant grace and love of God in our worship, learning opportunities,fellowship, and community engagement and outreach. Whoever you are and wherever you find yourself on your journey of faith, you are welcome here.
ALL PARISH EVENTS ARE SUSPENDED UNTIL FURTHER NOTICE DUE TO HEALTH AND WELLNESS CONCERNS SURROUNDING THE SPREAD OF COVID19.
SUSPENDED DUE TO COVID19 PANDEMIC
Sunday 8 a.m. - Holy Eucharist
Sunday 10 a.m. - Holy Eucharist with Music
Wednesday 12 p.m. - Healing Eucharist
Third Sundays at 3 p.m. -- ASL Eucharist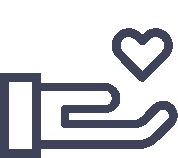 Through the faithful generosity of the people of St Paul's, we are able to glorify God in many ways