st paul's
Episcopal
Church
St. Paul's Church proclaims the Christian message of hope and the abundant grace and love of God in our worship, learning opportunities,fellowship, and community engagement and outreach. Whoever you are and wherever you find yourself on your journey of faith, you are welcome here.
Blue Christmas
Tuesday, December 17th at 6:30p.m.
​
Christmas Eve
2:30p.m., 4:30p.m., 10:00p.m.
​
Christmas Day
10:00a.m.
Sunday 8 a.m. - Holy Eucharist
Sunday 10 a.m. - Holy Eucharist with Music
Wednesday 12 p.m. - Healing Eucharist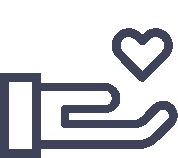 Through the faithful generosity of the people of St Paul's, we are able to glorify God in many ways